By Sam Ridout, CNW Intern
On Oct. 19 we were privileged to hear fellow CNW member Jeff Willis speak about his experience in design and video games.  In particular, Jeff discussed his work for the extremely popular video game Fairway Solitaire, and how he solidified his position as a fulltime artist for Big Fish, a leading casual and mobile games company.
Interestingly enough, Jeff credits CNW for the start of his career (yay us!).  At age twenty-six, he attended his first meeting and shortly thereafter had a request to design a T-shirt.  He then moved on to a fulltime job designing T-shirts featuring figures like Garfield and Looney Tunes.  While he enjoyed drawing such iconic characters, Jeff admitted that "[he could] only handle so [many] Tasmanian Devil T-shirts." After twelve long years, he decided that he needed a change.
Over the next couple of years leading up to his time at Big Fish, Jeff dabbled in video game design for various different companies.  He gained a great deal of experience while working for KnowWonder Entertainment, where he contributed to PC games such as The Rugrats in Paris, Harry Potter, and Digimon.  Jeff did mostly background work for Rugrats, but was soon able to experiment more with design.  For Harry Potter, he created roughly 1/3 of the character drawings for Chocolate Frog cards as well as several portraits seen on the walls of Hogwarts.  Furthermore, he developed the appearances of a few creatures based solely on JK Rowling's descriptions.  As for Digimon, Jeff designed powerup images for the Digimon monsters.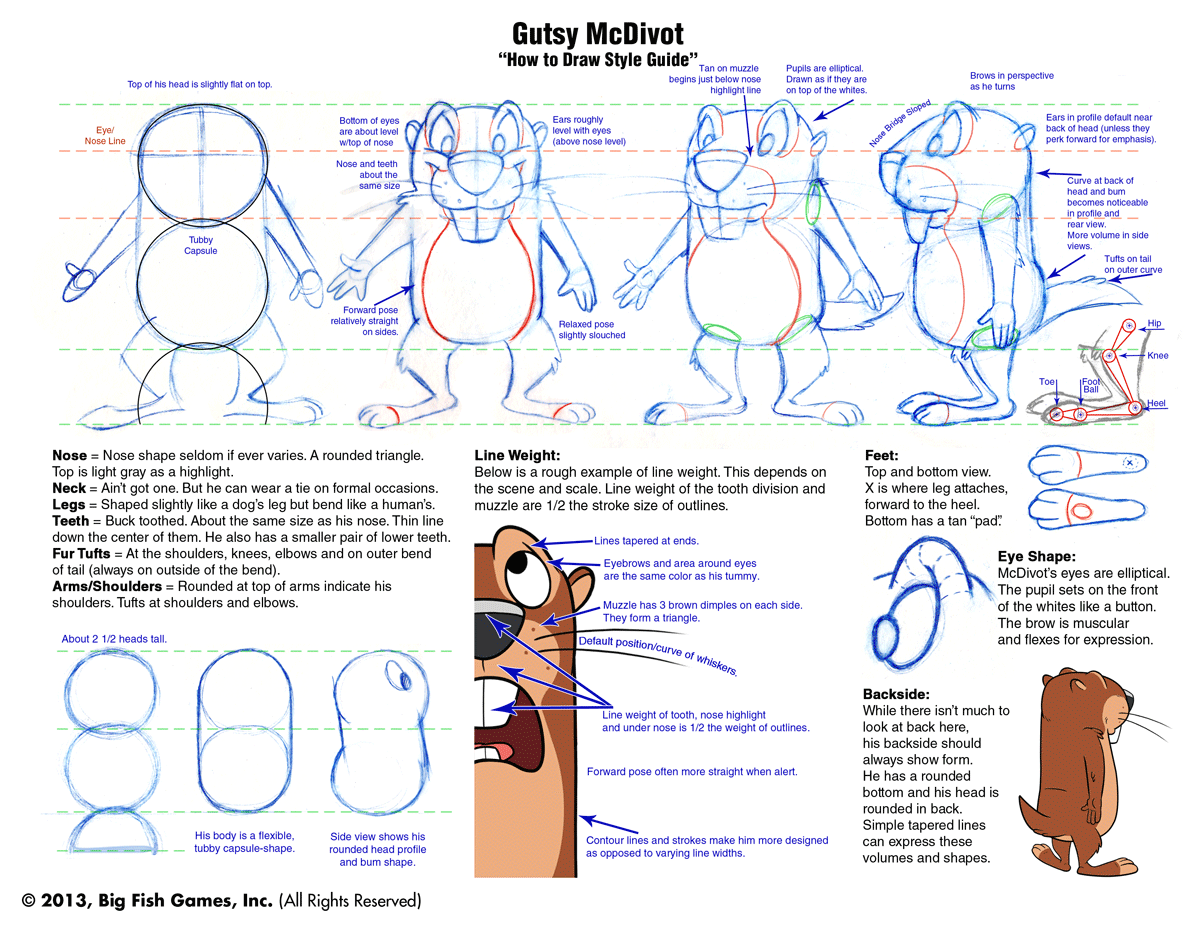 Following KnowWonder Entertainment, Jeff had a brief stint at Microsoft Casual Games, where he designed the user interface for their Texas Holdem Game.  This led him to Big Fish, where he has worked for seven years. Jeff's big break came with Fairway Solitaire.  Created by John Cutter, the game presents players with a modified, golf-themed version of the classic card game solitaire.  Jeff was originally brought in to design golf course backgrounds, but was moved up to creating the game's wild cards after only four backgrounds.  The wild cards, which are essentially short cartoons illustrating a bonus or penalty for the player, were Jeff's first attempt at animation.  Some were simple, some funny, some realistic; and out of them emerged the gopher McDivot.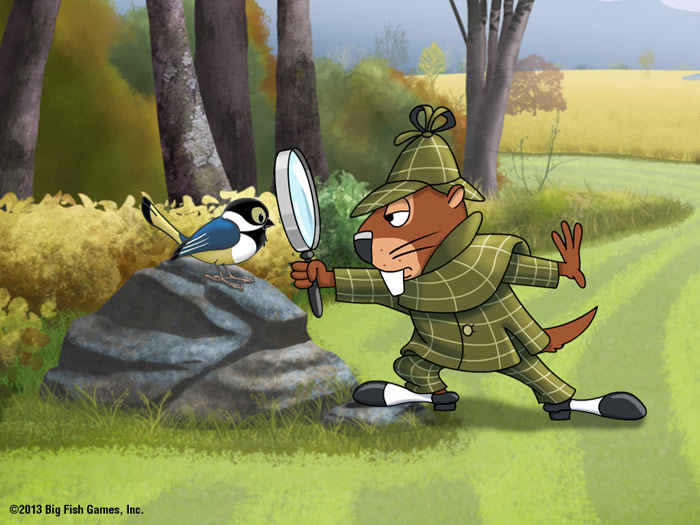 In short, McDivot is a gopher living on the golf course that has a rivalry with the golfers.  He is a "master of disguise," concocting elaborate and comical schemes to protect his territory.  Jeff describes McDivot as "a Tylenol with fur and arms."  He is inspired in particular by the Tasmanian Devil, though Jeff pulled ideas from Ren and Stimpy, Anime, and Looney Tunes when designing McDivot.  The gopher has even developed a following, marking the first time that Jeff has ever had fans.  People send in drawings, fan art, comics, and pictures.  There was also recently a McDivot costume contest held on Facebook.  McDivot's immense popularity led to the addition of short cartoons as player rewards within Fairway Solitaire.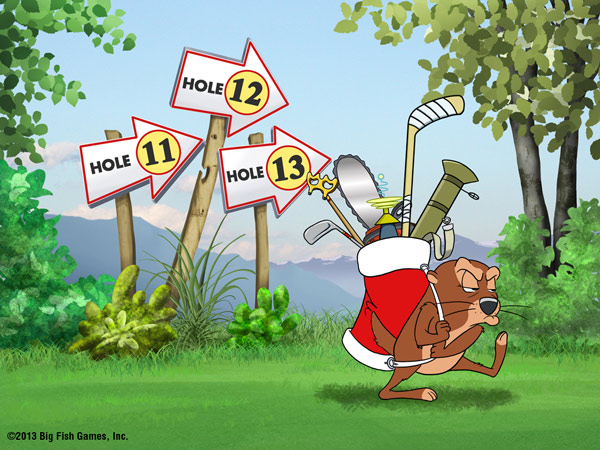 Jeff had never done true animation before, but he accepted the job regardless.   He drew up many storyboards, and created the first couple of cartoons himself.  Nowadays Jeff merely writes the stories for McDivot, and a more experienced company takes over the animations.  He continues to add to McDivot's background story, even including new characters.  A worm named Bernie was designed to be McDivot's best friend, and a girlfriend named Sandy Mulligan is in the works.
Jeff finished off his presentation by generously handing out a bunch of awesome Big Fish merchandise.  He will continue to be, as his coworkers deemed him, the "Gopher Wrangler," and all of his work on McDivot can be viewed in Fairway Solitaire.
All Fairway Solitaire and McDivot images ©2013 Big Fish, Inc.