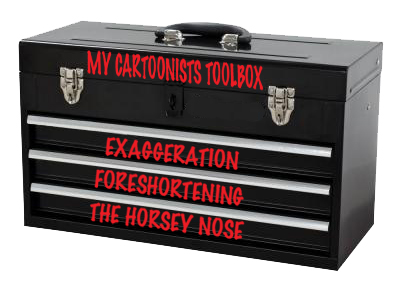 The April Cartoonists Northwest meeting is "Activity Time," and this month's activity is going to be working with a live model.
We'll be doing an emphasis on two of the biggies in any cartoonist's tool-box: Poses that emphasize exaggeration, and poses that focus on extreme foreshortening.  Bring your pencils, paper, and get ready to roll.
DATE and TIME: Saturday, April 19, 5:30-7:30 p.m.
LOCATION: Artist & Craftsman Supply
4350 8th Ave. N.E., Seattle, WA 98105
(In the U. District about a block east of I-5)
This meeting is free and open to the public.
Free Parking until 7:30 p.m. at the parking lot across the street from Artist & Craftsman
Then on Saturday, April 26th we have our Toonie™ Award Banquet at Ivar's Salmon House restaurant.
Special Guest Speakers will be Gene Ambaum and Bill Barnes of the webcomic Unshelved.