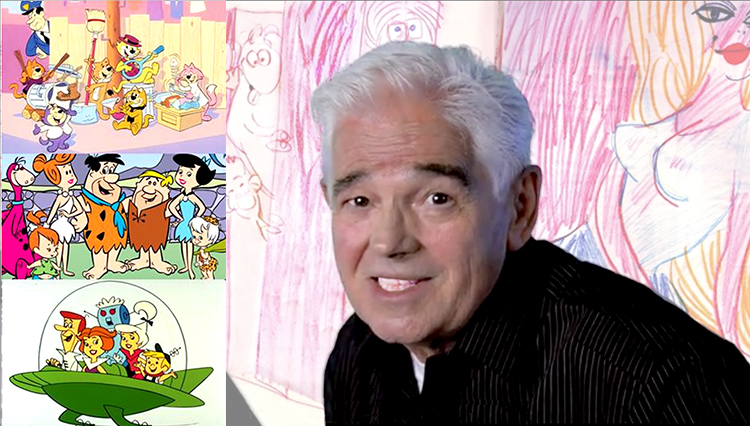 We took a month off to enjoy the spectacular August sunshine and now it is time to resume cartooning! (more…)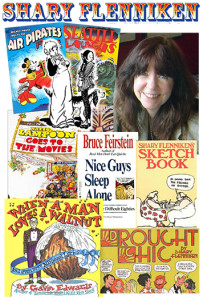 Cartoonists Northwest is thrilled to have Shary Flenniken as our guest speaker at our July 19th meeting.
Widely recognized as an influential figure in the integration of feminist concerns into underground comics, she began working on small-press comics in Seattle and moved in 1971 to San Francisco, where she joined the Air Pirates collective.
Shary was recruited by National Lampoon where Trots and Bonnie (which she created, wrote and drew) appeared from 1972 to 1990. Shary was an editor of National Lampoon from 1979 to 1981, recruited many of the magazine's best-known cartoonists during that time, and co-wrote the screenplay of National Lampoon Goes to the Movies. (more…)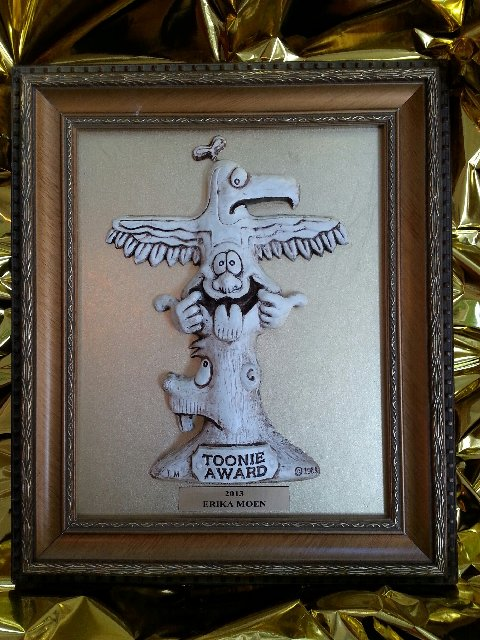 Erika Moen (creator of the webcomics DAR and Oh Joy, Sex Toy) received the Golden Toonie Award at our 23rd Annual Toonie Award Banquet on April 26, 2014.
Hall of Fame plaques for lifetime achievement went to Bill Barnes and Gene Ambaum for their webcomic series (and numerous books) Unshelved.
Category awards were awarded as follows:
Books and E-Books: Tie—Matt Fraction and Kelly Kincaid
Artist: Colleen Coover
Web Comics: Erika Moen
Alternative Comics: Tie: Eroyn Franklin and Robyn Jordan
Writer: Tie: Georgia Ball and Dan McConnell